I.N.S.P.I.R.E Beyond Motherhood Awards is a special and honoured event which is hosted by   I.N.S.P.I.R.E Beyond Motherhood, an initiative that works to redefine norms and celebrate mothers who work day and night to overcome limitations. This year we are all set to welcome our winners and esteemed guests for Season 4.0 which is Bigger & Better.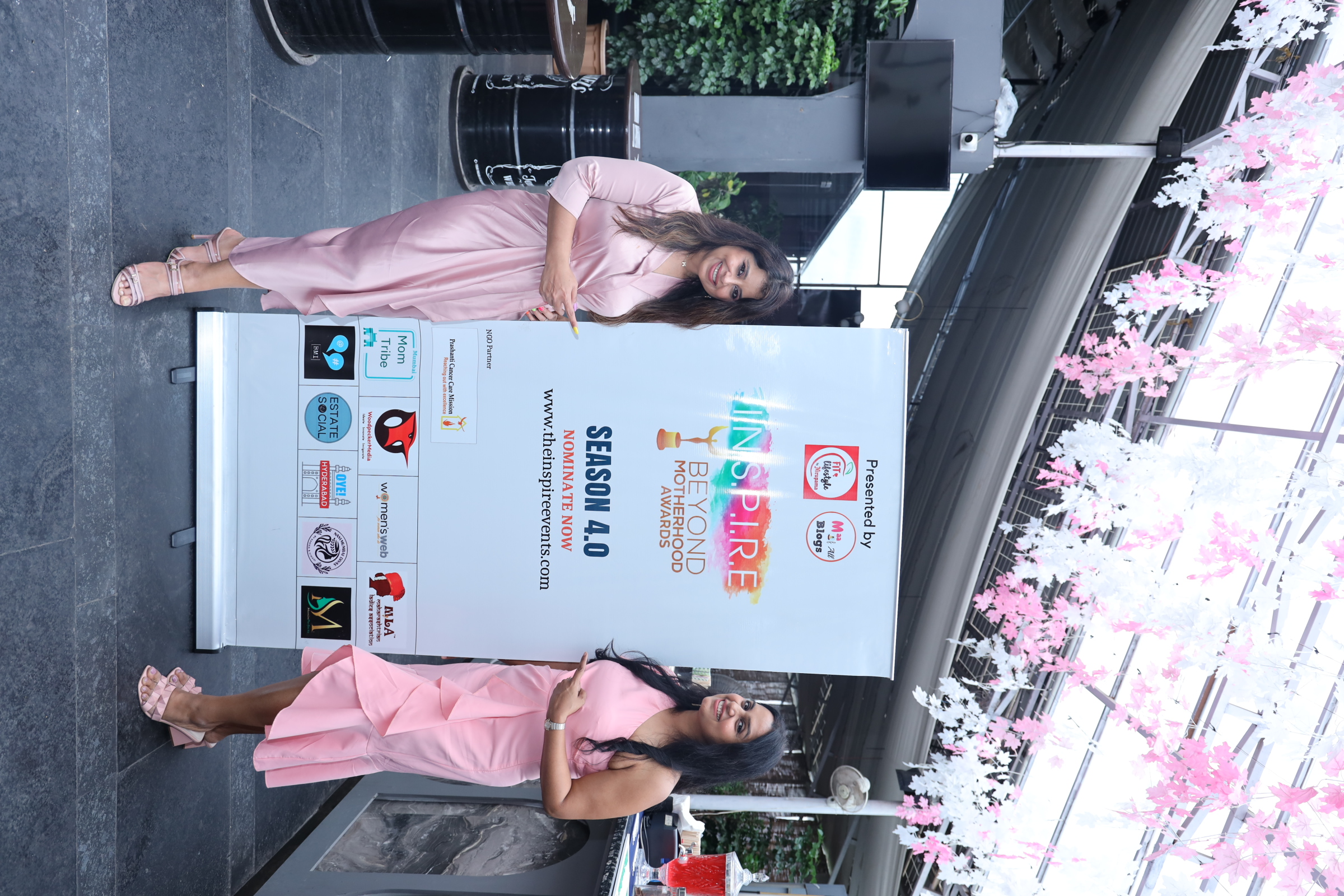 These awards are a brainchild of our co-founders by Prerna Sinha, Fitness & Mom Influencer & Nirupama Yeole, Entrepreneur & Author, who saw the challenges faced by moms venturing into the world and knew it was time to make a difference.  Supermoms!
The I.N.S.P.I.R.E Beyond Motherhood Awards have various categories. This year's categories include Aspiring Influencer, Blogger of the Year, Corporate Star, Women in Literature, Fitness/Wellness, and many more. With a jury of celebrated professionals, these awards are purely based on the inspiring stories and accomplishments of the nominees.
I.N.S.P.I.R.E Beyond Motherhood Awards also helps and supports a social cause every year. This year they partnered with  Prashanti Cancer Care Mission to raise awareness for Breast Cancer and we also organised a Breast Cancer Care Awareness event in Pune at SP College. This initiative and the social cause have been supported by various communities and individuals who have partnered with I.N.S.P.I.R.E Beyond Motherhood Season 4.
Lastly, apart from the award ceremony the event will also host panel discussions with distinguished guests like Chhavi Mittal. Chhavi Mittal Indian television actress, Writer, Model, Producer, and entrepreneur. She will discuss and speak on Breaking the Silence – Promoting Breast Cancer Awareness and Early Detection.The event will also have Amruta Fadnavis as a Chief Guest.  Amruta Fadnavis is the Vice President of Corporate Banking Operations at Axis Bank and is an acclaimed personality.
The event is set to take place on the 5th of August 2023 at Sahara Star, Nehru Rd, opp. Domestic Airport, Navpada, Vile Parle East, Vile Parle, Mumbai from 2 pm to 6 pm.
For more information visit https://theinspireevents.com/.